Ways to Reduce Symptoms of Stress – #StressAwarenessDay
Stress is a normal response to situations we find threatening, different, or when we feel we have little control of a situation. It is part of everyday life. We all feel stress differently.
Below are some of the most common signs of stress:
Headaches
Sweating
Stomach problems
Muscle tension
Feeling tired or dizzy
Sexual problems
Dry mouth
Shortness of breath
Worrying about the future or past
Imagining the worst
Being forgetful
Not concentrating
Feeling irritable
Racing thoughts
Making mistakes
Feeling low
Crying
Eating more or less
Biting your nails
Avoiding others
Sleep problems
Increase in alcohol or drug use
74% of UK adults
have felt so stressed at some point over the last year they felt overwhelmed or unable to cope.
However, whilst stressful situations are never going away, there are ways to help you cope, including things you can try yourself!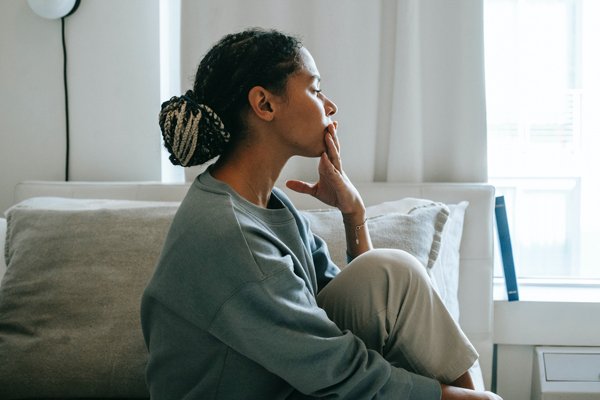 There are things you can do to reduce symptoms of stress:
If you're unclear what's causing your stress, it might help to keep a stress diary for a couple of weeks. 
You can write down when you feel stressed or what makes you feel stressed which can then help you to prevent or anticipate stressful situations.
It can also help you identify your 'triggers' – these are the things that make you feel stressed. Working out what these are can help you have more control over your stress levels.
Visit our 'Managing Stress' page – where you will find helpful information and advice on how to help manage your stress.  There are lots of places where you can get practical advice on different issues.
For example, you may want advice on:
You can find details of different organisations that give practical advice on our website.
There are multiple free courses available on Melo that can help you manage your stress levels.
Space from Stress – Silvercloud
With a focus on resilience, this programme for stress management helps you to identify and enhance existing strengths and skills and build new ones. This is a pro-active and practical programme built in conjunction with leading clinical and subject matter experts that provides you with the tools and techniques to manage stress and bring balance into your life.
ACTivate Your Life
The 'ACTivate Your Life' online video course shares practical ways to cope with thoughts and feelings causing distress and help live life with more confidence.
Be Mindful
The only digital course of Mindfulness-Based Cognitive Therapy. NHS-assessed and trusted for over a decade, this accessible web-based digital therapeutic course is proven effective by published clinical studies to significantly reduce levels of stress, anxiety and depression and often delivers life-changing results for participants.
Money can cause many issues and can create a lot of stress.
If you're worried about money, there are places you can get advice and support, such as StepChange, Citizens Advice and National Debtline. Visit our Money Worries page – https://www.melo.cymru/topic/money-worries/ where you will find information on these services and more.  It also contains information on how to you can check whether you are entitled to any Government payments.
If the cost-of-living crisis if causing you stress, please visit Aneurin Bevan's page Support with the Cost of Living, where you can find support for staying well, as well as help with money and energy bills.
If being in control of your time makes you feel less stressed, here are some ideas that could help you:
Write lists of what you need to do
Prioritise the most important tasks
Share tasks with others if you can
Don't put things off
Set yourself steps and goals for complicated tasks
Reward yourself for any achievements
Telling someone how you're feeling may help with stress. You might prefer to talk to someone you know, equally you may prefer to talk to a counsellor or call an emotional support line.
Limit your caffeine intake ☕️​
Reducing your caffeine intake could help you sleep better, especially if you limit it in the evening. You could try herbal tea or a warm milky drink instead. 
Exercise 🏃‍♂️​
Physical activity can help you to manage and relieve stress. To find out more, visit our pages on: 5 Ways to Wellbeing and keeping active for more information. 
If you're not a fan of going to the gym, or don't fancy running around your neighbourhood, you could try walking, or a free, online workout. Doing housework or gardening is also a great way to exercise!
Sleep 😴
Stress can affect your sleep, and if you don't get enough of it, this can cause problems such as poor concentration and low mood. Long term sleep issues can lead to mental health problems such as anxiety and depression.
If you struggle with sleep, you can try some of our tips in our self-help advice section:
Having a regular bedtime routine
Limit screen time before sleep
Make sure the place you sleep is tidy
If your sleep problems occur several times a week, have persisted for months despite trying healthier sleeping habits then you could speak to your GP.
Eat a balanced diet 🍲
Eating a healthy diet is good for your mental and physical health. Following a healthy balanced diet means our bodies get all the goodness they need to work well, and can help our bodies to manage the physiological changes caused by stress.  
Do something nice for yourself every day 😌
It's important to do some things because you want to, not because you have to. This could include reading a book, doing some mindful breathing or watching a film. 
Practice mindfulness 🧘‍♂️
You can find mindful breathing reels on our Instagram highlights!
Follow us on social media for mental wellbeing tips, resources and courses.